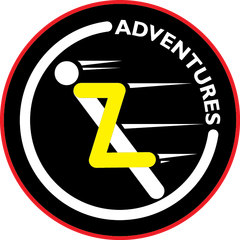 CENTRAL ASIAN CHALLENGE 2018
5 Marathons - 5 Countries - 1 Week
​
​Turkmenistan - Kazakhstan – Tajikistan - Kyrgyzstan - Uzbekistan

​Z Adventures is proud to present the inaugural edition of Central Asian Challenge. The 5 marathons, 5 countries adventure will take place from
October
20 - 28, 2018. We will take adventurers and sports enthusiasts on a cross-country journey filled with unique running challenges and cultural immersion. Our athletes have the option to partake in one or more running events over a fun-filled fly / drive trip. The professionally managed official events will take place in Turkmenistan, Kazakhstan, Tajikistan, Kyrgyzstan and Uzbekistan.
​
The challenge is designed to accommodate every kind of runner and walker. Participants will get a chance to explore the different countries, meet like-minded adventure-athletes, and soak in the sights and sounds of each destination. Runners & walkers can choose any distance they like ranging from 5K, 10K, half marathon to full marathon.
DATES:
October 20 - 28, 2018
LOCATIONS:
Turkmenistan, Kazakhstan, Tajikistan, Kyrgyzstan and Uzbekistan.
MARATHON PACKAGE:
USD 2,600.00 per person. This includes:
1. Welcome dinner in Ashgabat,
Turkmenistan.
2. 8 nights accommodation based on twin sharing basis.
3. Transfers to all marathon locations (including flights to Almaty & Tashkent)
4. Entry fee to all 5 professionally managed official marathons.
5. All meals as specified.
6. Unique finisher's medal for each race.
7. Swag.
SINGLE SUPPLEMENT:
USD 400.00
INCLUDED:
• Air-conditioned coach transfers to each marathon location
• Flights to Almaty & Tashkent.
• Double/twin shared room accommodation for 8 nights.
• Breakfast at the hotel.
• Packed lunch after each marathon.
EXCLUDED:
• LOI and visa for all countries.
• Transport to / from hotel at the start and end of the tour.
• Entrance / photo / video tickets at sites.
• Other services not mentioned above.
EXTRAS:
. Airfare to
Ashgabat
,
Turkmenistan and back home from Tashkent, Uzbekistan.
· Alcoholic beverages.
· Hotel room telephone, mini bar and hotel food & drinks between meals.
· Personal items purchased.
· Excursions.
TRIP ESSENTIALS:
· All runners are required to have either a GPS watch or smartphone with distance calculation app as a back-up.
· Trip and medical evacuation insurance.
​
ITINERARY:
Day 2 Sunday 21 October 2018 Race 1: KOPET DAG MARATHON - TURKMENISTAN

Drive to the outskirts of Ashgabat to complete the Marathon along the Kopet Dag mountains.
Transfer back to hotel in Ashgabat.
Return to the hotel to freshen up.
Check out 15:30-16:00.
Transfer to the airport. Fly to Almaty, Kazakhstan 21:00-00:50.

Arrive in Almaty at 00:50 Sunday night/Monday morning.
Transfer to the hotel and overnight in Almaty.

​
Day 3 Monday 22 October 2018
​Race 2: SHYMBULAK MARATHON - KAZAKHSTAN

Meet your guide and transfer to the marathon starting point in Shymbulak.
Marathon route: Shymbulak to Mynzhylky - (elevation 2,220m to 3,200m)
After the marathon transfer back to Almaty.
Dinner at a local restaurant.
Overnight in Almaty.
Day 4 Tuesday 23 October 2018

Free morning in Almaty.
Optional activity:

City tour of Almaty, inclduing Panfilov Park, Zhenkov Cathedral, the Green Bazaar, Old Square and Republic Square. Visit the State Museum, see the Presidential Palace and ride one of Central Asia's only two metros.

Drive to Bishkek, Kyrgyzstan in the afternoon.

Meet at the border point Ak-Zhol in the afternoon and transfer to Bishkek, Kyrgyzstan.
Dinner at a local restaurant.
Overnight in Bishkek.

​
Day 6 Thursday 25 October 2018

Check out of the hotel in the morning. Free time.
Optional activities:

Half-day city tour visiting Ala-Too square and Independence Square, where you can watch the changing of the guard in front of the huge Kyrgyz flag. Walking through the city center, you'll go through small parks offering shady walkways and pass Parliament house, Statue of Lenin, Kyrgyz and Russian Drama Theaters, Ballet and Opera house, State Art Museum and Victory square.
Transfer to Ala-Archa National Park, 45 km from Bishkek. The park was created in 1976 and occupies about 2 280 hectares just 45km from the capital. Ala-Archa is translated from Kyrgyz language as "motley (or bright) juniper". Walk in the gorge. Picnic lunch en route. Drive to Ata Beyit Memorial Complex dedicated to the victims of Revolt against Tsarist Empire in 1916, victims of Stalin's Repressions 1934-1938, and victims of 2010 Revolution.

Return to Bishkek.
Transfer to the airport at 16:00.

Arrive at Tashkent airport at 19:00. Transfer to hotel.
Dinner and overnight in Tashkent.

​