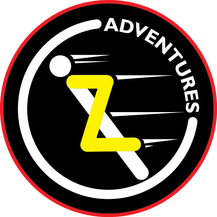 ​CAUCASUS CHALLENGE 2018
3 Marathons - 3 Countries - 3 Days

​Armenia - Georgia – Azerbaijan


Z Adventures is proud to present the inaugural edition of Caucasus Challenge. The 3 marathons, 3 countries adventure will take place from August 17th to August 21st, 2018. We will take adventurers and sports enthusiasts on a cross-country journey filled with unique running challenges and cultural immersion. Our athletes have the option to partake in one or more running events over a fun-filled road trip. The professionally managed official events will take place in Armenia, Georgia and Azerbaijan. The challenge is designed to accommodate every kind of runner and walker. Participants will get a chance to explore the different countries, meet like-minded adventure-athletes, and soak in the sights and sounds of each destination. Runners & walkers can choose any distance they like ranging from 5K, 10K, half marathon to full marathon.

DATES: August 17 - August 21, 2018

LOCATIONS: Armenia, Georgia and Azerbaijan.

MARATHON PACKAGE: USD 1,100.00 per person. This includes:
1. Welcome dinner in Tiblisi, Georgia
2. 4 nights accommodation based on twin sharing basis.
3. Transfers to all marathon locations.
4. Entry fee to all 3 professionally managed official marathons.
5. All meals as specified.
6. Unique finisher's medal for each race.
7. Swag.

SINGLE SUPPLEMENT: USD 200.00

INCLUDED:
• Air-conditioned coach transfers to each marathon location
• Double/twin shared room in 3 star accommodation for 4 nights
• Breakfast at the hotel on Days 2-5
• Packed lunch after each marathon

EXCLUDED:
• LOI and visa for Georgia, Azerbaijan and Armenia (not necessary for most Western countries, if someone does need help with this we can offer it for an additional cost)
• Transport to and from Tbilisi at the start and end of the tour
• Entrance / photo / video tickets at sites
• Other services not mentioned above

EXTRAS:
. Airfare to/from Tiblisi, Georgia
· Alcoholic beverages
· Hotel room telephone, mini bar and hotel food & drinks between meals
· Personal items purchased
· Extra night in Tbilisi 50 USD per person
. Half day tour of Tbilisi 30 USD per person (minimum 4 people, including guide and transport)
· Extension tour of Georgia


ITINERARY:

OPTIONAL ACTIVITIES:
​
◦ Walk around Tbilisi, visit the Independence Square and all attractions.
◦ See the parliament building and visit "dry bridge", an all-Soviet memorabilia market with the chance to buy military hats, medals, pins, stamps, and caucuses-style swords and knives!
◦ Lunch in the hardest to find local gem cafe for a variety of Georgian specialties, like best handmade khinkali in the city.
◦ Visit Narikala fortress overlooking Tbilisi using a cable car.
◦ See Kartlis Deda (Mother Georgia) monument above Tbilisi.
◦ Relaxing time in traditional Georgian/ Turkish baths with local drinks.
TRIP ESSENTIALS:
· All runners are required to have either a GPS watch or smartphone with distance calculation app as a back-up.
· Trip and medical evacuation insurance.